Heart diseases become common to the people from all ages and the rate of death causing by heart disease is increasing day by day at an alarming rate. Lack of consciousness or ignorance about healthy diet, healthy and normal lifestyle are the major factor responsible for it. But the scenario may be changed if people from all ages, from all hierarchy from the society can select diet and lifestyle suitable that help keep their body and mind fit to find against heart disease. Here we suggest some very common food we usually take as our daily diet good for our health & best foods for heart health.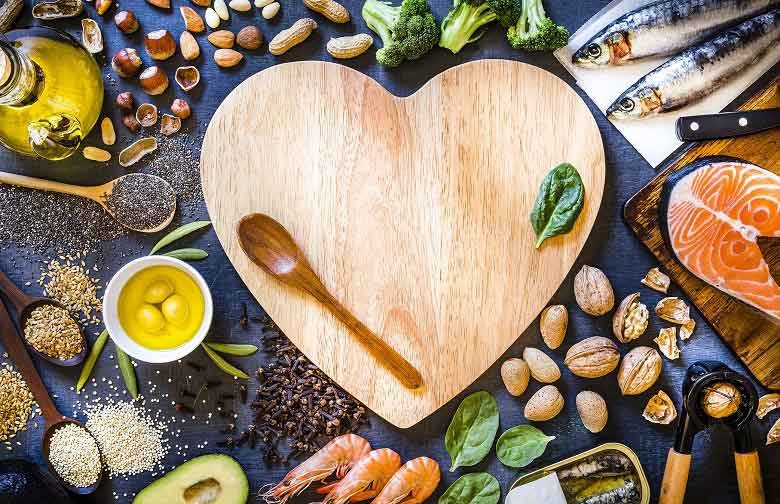 10 Best Foods For Heart Health
1. Whole Grains
Both two types' of whole grains, with high in insoluble fiber & with high in soluble fiber, are beneficial for heart. These good-for-health whole grains such as popcorn, brown rice, wheat etc. high in insoluble fiber helps reducing the risk of cardiovascular disease and keep the blood pressure low on the other hand whole grains such as oatmeal, etc. high in soluble fiber helps reducing the level of LDL cholesterol and help keeping the blood pressure normal.
2. Garlic
Garlic not only work as a natural antibiotic or as an anti-cancer entity or add flavor our dish but it also help keeping your heart healthy and strong. It reduces the LDL cholesterol of blood responsible for heart diseases and also promotes healthy blood flow in the heart. Fresh and crushed garlic is more effective in this regard.
3. Oranges
Want to keep citrus with our daily diet? Then keep orange most of the time because two nutrients found in it, soluble fiber pectin and potassium, help blocking absorption of LDL, help removing the scar of heart tissue and help keeping the blood pressure normal. Beside these, orange also a good source of anti-oxidants fights against free radicals in blood flow.
4. Avocado
Monounsaturated fatty acids, potassium, and magnesium help lowering the level of LDL, prevent blood clotting, removing the scar of heart tissue and help keeping the blood pressure normal thus lower the risk of hearts disease and all these nutrients are found in plenty in the creamy super food Avocado. Add Avocado to daily meal for the betterment of your hearts and also to control the excessive weight.
5. Fatty Fish
Add fatty fish, jam-packed with the polyunsaturated fatty acids like salmon and tuna, to your meal twice a week can help you to out from the risk of blood pressure and keep the rhythm of heat beat normal and thus keep your heart healthy and improve vascular function smooth and lower inflammation.
6. Dark Chocolate
Love chocolate a lot? Then than try to love drake chocolates available in the nearby stores that contains at least 60-70% cocoa because polyphenols, a type of flavonoids, found in dark chocolate help keep blood pressure normal, help keep away from the risk of blood clotting and inflammation. Milk chocolate do not do nay help here because of the low concentration of cocoa in it. Enjoy loving dark chocolate as you enjoy loving your heart.
7. Potato
It is found in every dinner table all over the world and very popular vegetables among the peoples. Potato is not a junk food at all but rich in potassium and fiber that can help lower blood pressure and help lower the help of heart disease. Deeply fried potatoes do not do any good to heart, so avoid I deeply fried one.
8. Olive Oil
Monounsaturated fatty acids found in Mediterranean cuisine olive oil a lot, is also beneficial for heart. This Mediterranean cuisine also provides free radical fighting vitamin in blood flow, vitamin E, very rare in natural resources.
9. Tomato
Another common and popular vegetables tomato is full of heart- friendly nutrient potassium and beside this it is a good source of carotenoid and anti-oxidant lycopene that help remove bad cholesterol, keep the blood vessels smooth and open and thus lower the risk of heart disease and heart attack, The level of calories and sugar is also beneficial for heart.
10. Green tea
Flavonoids like polyphenols and powerful antioxidants like catechins found in green tea a lot make all the difference with other drinks and beverage have significant health benefit. Some study found that green tea drinker who took 4/5 cup green tea daily can keep away from the risk of cardiovascular disease than others.