For better and healthy living, antioxidants from plant based foods are so important for human health. Carrots are considered as healthy foods that have many health benefits. Carrots are so helpful for children for improvement of vision and it will help them to see in the dark even. The health benefits of carrots are also to reduce the risk of some cancers, cardiovascular disease like stroke, heart attack and to protect aging. It also works to accelerate immune system and digestion process. The carrots nutrition is mostly important which are beta carotene, fiber content, vitamin A, C, k, folate, potassium, iron, copper and manganese which have effective role in the maintenance of our health.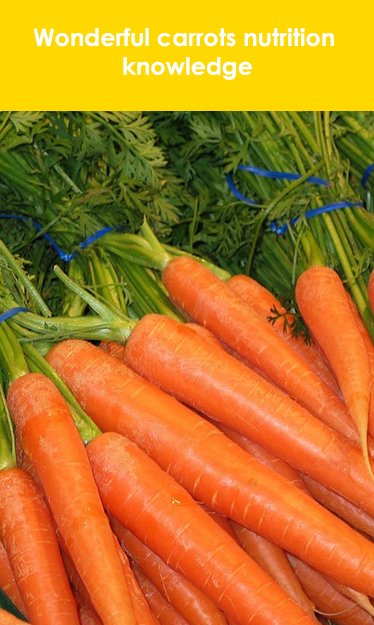 For powerful visionary development: Most of the children have a problem like to see in the light dark and it is because of shortage of vitamin A. Carrot is full of vitamin A that enhances the visionary development. Different studies have found that those children to matured have taken lower vitamin A especially from carrots have problem of lower eyesight. They suffer from night blindness. So it is so important to know the health benefits of carrots for gaining Vitamin A and its function with our visionary development.
For Diabetic free life: If you eat carrots on regular basis, you are happy to lead a life of diabetic free life. In this time, diabetes is one of the big problem for high intake of sugar sweetened foods. To prevent this problem, everyone need to take carrots on daily basis. It regulates blood sugar with its important components carotenoids. It also lowers blood sugar and helps people who are suffering from diabetes and helps to lead healthy life. So health benefits of carrots are so effective for the people with diabetes. Carrots also fills the need of sweet as it contains natural sugar which are not risky for healthy.
For lowering the risk of heart disease: when you are eating high fat contained foods, you are facing the risk of heart disease. The most probable reason of heart disease is high blood pressure. Carrots are from the root classification and foods from roots are the most effective ways to reduce the risk of heart disease. So the health benefits of carrots to is make your heart healthy and safe. Even different studies have found that per day intake of carrots has significant result of not having heart disease.
Carrots are rich in antioxidants and carrots are one of the foods that so many roles in treating cardiovascular disease. Study and research always suggest to take some foods of different colors like green, yellow, red, white, purple and orange. It is very interesting that those fruits and vegetables are in orange or yellow color has benefits in treating cardiovascular disease. Health benefits of carrots are tested to beat heart disease. Those who can take carrots on daily basis has a benefit of reducing the risk of heart disease by 32 percent.
For strong immunization: human health may be prone to the risks of different disease. And carrots are full of vitamin C as antioxidants properties. Antioxidants from root based foods have the effective role in treating antiseptic and antibacterial properties for empowering immunization system. Carrots also have the role to boost the functions of white blood cells which is also the ways to boost immunization system.
Improvement of Digestion: When we eat foods, it is mixed with gastric juice due to peristaltic movement of the gastrointestinal tract. Carrots contain insoluble fiber and dietary fiber which are helpful for digestion. Even different research has recommended to take foods rich with insoluble fiber for those who suffer from constipation problem. This insoluble fiber from carrots has significant role in preventing constipation and other digestive disorders. So health benefits of carrots may be helpful for those who have digestive problem and should keep carrots in daily diet.
For treating Cancer: Regular intake of carrots can reduce the risk of facing some cancers. Carrots is one of the plant based foods and the importance of plant based can't be discussed in a word. Even most of the health expert say that colorful fruits and vegetables as daily diet will reduce the risk of cancer by 40 percent. Carrots contain powerful antioxidant lie carotenoids which protect free radicals in the body and reduce damage of DNA. So the risk of cancer is less for intake of carrots. It also has flavonoids and phenolic which boost immune system. However, those who have already been diagnosed with some cancer like colon cancer and breast cancer should have a list of diet where carrot may be in the first row for natural treatment.
Risk factors of carrots: Eating carrots on daily basis has so many health benefits and is really good for your health. But taking carrots at excess level may lose your appetite or you may lose taste for other foods also. As it contains Vitamin A so it may be a reason of toxicity in human health when the level of Vitamin A goes up than requirement. Even when you are going to take any specialized treatment, then it is better to consult with your health provider if taking carrot can be safe or not.
Carrots are ancient and healthy foods and it has long history as health benefits of carrots. Even our parents also insist on their children to take enough carrots because every parent want their children have a powerful vision from childhood. Even carrot is taken around the world as the maintenance of health considering the nutritional properties of carrots. The best time of taking carrots may be in the morning or before going to bed. You can take carrots as salad or raw. Intake of raw fruits and vegetables has most powerful antioxidants to protect our health any kind of free radicals or aging. From reading this article, carrots should be an essential part of your daily diet from now and inspire others to take carrots.