The heart is the most vital organ in the human body, that pumps life blood continuously without stopping even for a microsecond and ensure the supply of blood each corner of the body. To lead a normal life without a heart with sound health is totally impossible and heart disease is responsible for millions of premature deaths all over the world. Modern life style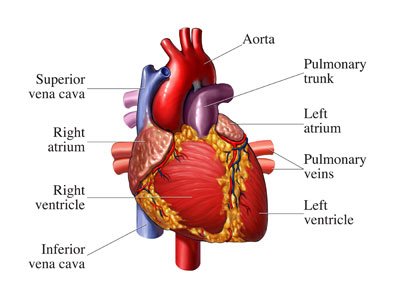 accelerates the rate of heart disease each year left hundred and thousands of people disable to work and dead. It can be controlled if you cut some food harmful for heart health. Here we discussed some foods harmful for heart health:
Animal by-products
Whole milk, butter, cream, cheese all these are full of high concentration of fat. As these are ranked a healthy food, but, fat factors in it can be harmful to your heart. Before taking a glass of milk, be it sure that the factor is removed from it. Try to take butter, cream, and cheese as limited as your heart health permits and don't try overdosages, can be harmful and will help you to gain overweight.
Deep-fried chicken
Widely popular food, deep fried chicken contains some cell-damaging oxidants and it is bad for heart health. While frying in hot oil a change happens in the structure of vitamin and antioxidants make it worse for heart health though it's become tastier than that of a smoked one. As a chicken lover, you can choose smoked grill instead of it for the betterment of the heart health.
Instant Noodles
Don't make instant noodles as the staple because these are deep fried and full of salt and both of these are bad for heart health. It can be responsible for high blood pressure and cast a bad influence on the heart. Each packet of instant noodles is full of sodium as much as responsible for high blood pressure. Take regular noodles with green vegetables and salad with limited vegetable oil instead to keep your blood pressure under control.
Pizza
Abundant with a fair amount of carb, sodium, and sauce, overtaking pizza is also a disaster for heart health. While taking the pizza with cheese and sauce, the taste we get make us a disbeliever that it is so harmful to our heart but the fact is so. You can take a pizza with whole-wheat crust, olive oil, and green salad instead to mend your heart health.
Processed meats
Various types of preservatives harmful for health are used to preserve it such as nitrites, salt and other chemicals. Processed foods are abundant of saturated fats are the killer of heart health. These foods are quick and convenient, available at the dinner tables in the west and some part of the east like sausages, bacon, ham, hot dogs salami and other deli meat. These types of foods are directly linked up with the heart failure and cancer.
Potato chips and corn chips
People who intake more than 2000 mg of sodium each day run the risk of facing cardiovascular diseases even death. Potato chips and corn chips are packed with carbs, high trans fat and other chemical is bad for heart health. A bag of potato chips or a bowl full of popcorn contains as much as carbs, high trans fat, and sodium is enough to affect your heart health. As a chips lover you can choose baked chips and potato instead and it will keep your heart ok.
Red meats & pork
Despite high bad cholesterol, saturated fat, L-carnitine disaster for heart health and other physical disorder in it, people all over the world like to take it in their daily diet and on special occasions. Nowadays, the number of patients concerned heart is increasing at an alarming rate leads doctors to give advice to their patient not take it or take a limited amount of lean red meat and pork as much as 10% of their average diet.
Soda
Processed sugar is used with a high level of concentration is a killer to heart. In a standard soda, the sugar level of this type is 50 to 60 grams. No good news for the diet soda even as some researcher told about it that is worse than regular soda because of aspartame in it can help gaining extra weight and overweight is harmful to heart health.
Soft Drink and sugar-sweetened juices
Soft Drink and sugar-sweetened juices are the largest sources of sugar than any other foods. Consuming these types of beverage with a huge amount of added sugar can cause you obesity, inflammation, and diabetes and other disorders can drag you at a risk of heart disease. Try to avoid soft drinks with high concentration of added sugar, even diet soft drinks and consume sugar-free fruit juice, if possible, choose fresh unmixed fruit juice for the betterment of your heart health.
Table Salt
Salt shaker at the dinner table can be a disaster for your health, especially for the heart health because added salt to the diet can cause issues with blood pressure and high blood pressure hardens and narrow arteries resulting in the risk of heart diseases. If you have already a high blood pressure problem, it is better for you to avoid adding salt and even cut salt off while cooking. Natural salt found as a food element in fruits and vegetable is enough for you.