If you want to add some extra feeling in sex emotionally and physically, you need to change on your diet plan. Yes, it is obviously going to benefit you to have a better sex in the bed as the foods recommended here have varied role in sexual health. Your overall health and satisfaction are totally linked with having a healthy sex with your partner. When someone is married, they may be worried in relation to healthy food for sexual health and seek natural food to increase sexuality. Here we are going to discuss some foods and know some beneficial role in improving your sexual health.
Best Food For Sexual Health For Both Men And Women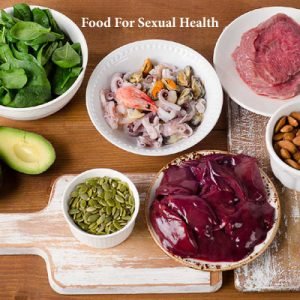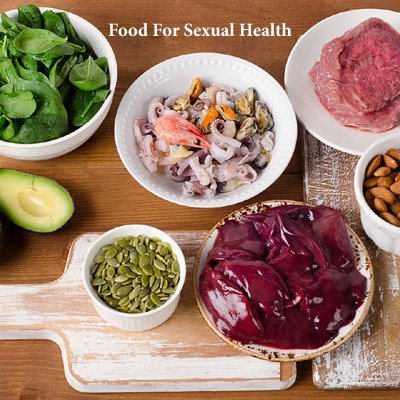 Sexy fruits are strawberries and sexual health benefits of strawberries are a lot. Even berries like blackberries, raspberries, berries have same healthy compounds like strawberries. Both men and women can get benefits in consuming strawberries for enhancing sexual capabilities. Strawberries are rich in Vitamin C and Antioxidants and they have significant role in heart and artery system. For this, after functioning heart in proper way, these berries family can help stimulate the libido with the most important compound methylxanthines. This one of the miracle food to increase sex power and stamina.
Avocados
Avocados is one of the most ancient fruits that has lots of health benefits containing different kinds of essential nutrients and phytochemicals. The consumption of avocados can bring lots of health benefit like improvement of sexual health. avocado has also lots of nutritional supplements. These are Potassium, magnesium, phytochemicals, fatty acids, dietary fiber, B vitamins and has low sugar. This important nutrition will keep heart in safe zone and for this food can have healthy sex life.
Almond
Almond is one of the popular fruit around the world and nutritionally dense fruit. It is kind of seeds from the fruit. This fruit is a rich source of B vitamins, riboflavin, vitamin E and niacin. Almond contains Magnesium, manganese, phosphorus and zinc. However, Almond is merely fruit and why you should eat this fruit is for your sexual health and reproduction. Blood flow is important factor for joyous sex life. Nutritional component from almond ensures healthy heart and in line with healthy heart one can enjoy healthy sex.
Walnuts
Vitality of sperm is so important for men's' sexual reproduction. Nuts as walnuts contain different vitamin and minerals like good fats monounsaturated and polyunsaturated fats, omega-3 fatty acid, iron, selenium, calcium, zinc, vitamin E and Vitamin B. these important components highly work to improve erectile dysfunction and enhance sexual stamina. So walnuts are going to be good foods for healthy sex life.
Water Melon
In summer, water melon is one of the popular fruit in the market. This fruit has surprising health benefits of sexual health. Water melon contains lower calories and enough phytonutrients which boost libido activities. Even, there are more important significant components like lycopene and beta carotene which also protects complication in the blood vessels and ensures heart healthy. If heart is healthy, it is possible to enjoy a good sexual life.
Leafy Greens
Leafy greens are packed with different kinds of nutrition and magnesium is found highly in leafy green vegetables. There are lots of health benefits of leafy greens like weight loss, healthy heart and speed up blood flow. These benefits of health are going to make fit to have a healthy sex. So you need to add this food like spinach, kale, cabbage and Brussels sprouts.
Sweet Potatoes
Sweet potatoes are full of fiber as well as healthy foods for sex life. Sweet potatoes are full of potassium that prevents high blood pressure and erectile dysfunction may affect your sexual health if you have high blood pressure. This important component fight against high blood pressure and get you back on track for healthy sexual life. So you can add this great food everyday as you are enjoying your life with sex.
However, the most important factor to note here is one should avoid foods that cause high blood pressure and these foods may be fat, fast foods, soft drinks and processed foods. For better sex, one should be more focused on natural food to increase sexuality as well as one should be fit in heart health. If the heart is healthy, then sex may be perfect and enjoyable. So foods discussed above do have beneficial role in improving sex.