Birth defects are defined by WHO as structural and functional defects of the baby with metabolic disorders. A pregnant woman never wants her baby are born with defects like neural tube defects, shortage of blood, weak visionary power and ultimately these defects leads to mortality. According to WHO report, 15 million babies are born preterm and this number is increasing. It is one of the alarming matters that it causes due to lack of nutrition intake during pregnancy. Even, these complications are leading deaths before 5 years of ages of those babies who are born preterm.  So the risk of baby birth defects can be prevented if a pregnant woman is alert in taking nutrition not foods.
Red Peppers: Pre term delivery is common and occurs most of the cases if you are pregnant and don't be conscious. You need your body's membranes especially amniotic membranes. But preterm delivery may occur if your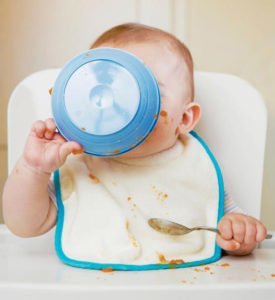 body's membranes are feeble. So vitamin-C intake can strengthen the function of membranes to avoid any kind of preterm delivery. Red peppers are rich in vitamin-C which also helps to absorb iron to form hemoglobin of the blood. "Eating vitamin C foods with vegetable sources of iron will help the iron get absorbed into your body," says Dawn Jackson Blatner, R.D., L.D., a Chicago-based American Dietetic Association spokeswoman.
Strawberries: For your baby's immune development and skin problem reduction, berries like strawberries, blackberries, blueberries play a vital role. This nutrition contains high vitamin-C, folic acid, potassium and antioxidants. Antioxidants is a substance that protects cells from damage caused by  free radical which increases safety for pregnant women. You may take 1-2 cup of these fresh and raw fruits to develop your healthy baby.
Legumes:  Legumes is a plant or its fruit and seeds. Legumes are one of the nutrients food all over the world. It is a good source of folate which is helpful for pregnant woman. It also supplies zinc, iron and calcium. It is not only helpful for pregnant woman but also has economical value because it has no side effects everyone can take this foods for better performance of lowering blood cholesterol.
Tomatoes: Vitamin C is nutrition needed by the body to make collagen, a protein found in the bone and it is also antioxidants to save cells from radical damage which is the effects of aging or damaging immune system. For your healthy baby from any kind of complications, you should eat tomatoes, a great source of vitamin c to form your baby's bone, teeth and gums. It also helps absorb iron from the food as a pregnant woman needs higher iron. At least 35 mg of tomatoes iron intake is needed during pregnant period.
Melons: During pregnancy, melon is one of the rich fruits in nutrition. Melon contains high amount of folic acid and this nutrition value significantly play an important role in developing a baby. Neural tube defects can be minimized if you don't have any shortage of melon intake. It prevents complexity of fetus and it also boosts immunity system that fights against different illness of the baby. Most of the cases it can be seen that kids have to take glass from early age due to lack of visionary power. The nutrient value of the melon can reduce this problem and enhance visionary power.
Whole grains: Whole grains like brown rice, wheat bread are full of folic acid, iron and fiber. As your baby is growing, you need to plan oatmeal for breakfast and a sandwich with wheat bread at lunch and brown rice for dinner. The nutritional value of this food works to supply energy for every part of your baby and help placenta grow, placenta- an organ that develops uterus during pregnancy. Placenta is the organ to deliver nutrients and oxygen and takes away carbon dioxide and other metabolic wastes from developing fetus in the uterus.  Fiber plays a vital role in constipation system and makes you take more nutrients foods to enhance healthy development for you and you
Oranges: Oranges is citrus fruits which are needed for a pregnant woman. It contains vitamin-c and folic acid. Folic acid is so important for your baby and you will be surprised to know the risk of deficiencies. The deficiencies may cause neural tube defects. It also contains potassium which will prevent the risk of high blood pressure during pregnancy. Oranges or juices may be perfect choices to store vitamin c and more nutrition during pregnancy.
Broccoli: Broccoli is not only rich in Vitamin-C but also has plenty of fiber, calcium, folate and antioxidants to fight different diseases in this stage. Its intake means to be benefitted in many ways such as taking Vitamin C and powering digestive process by its fiber and strengthening immune system by its antioxidants. So you need this food to energize your body and your growing baby in multi ways.
Vegetables: For gaining fiber and all types of vitamins, you should go for vegetables and increase supply of vegetables to your body. As you and your baby are two persons so you must ensure all types vitamins from different vegetables- Carrots is rich in different vitamins like high fiber, vitamin-c and vitamin-A. For eye sight development for mother and baby, this food plays significant role as it contains high Vitamin-A which works to alleviate eye related complications and develops eyesight. It has also antioxidants a substance that protects cancer and develops fetal. It has also high vitamin to empower immune system to protect from any kind of infection. But excess taking of carrot may cause carotenoderma. Pumpkins look like round and orange in color and it has vital antioxidants and vitamins rich. These vitamins are beta carotene and Vitamin-C which are helpful for promoting eye health for your baby. It also contain zinc, protein, fair amount of healthy fats, iron fiber and carbohydrates, Eggplants- it is rich in antioxidants which safeguards cognitive disorders and accelerate immune development of your baby. Eggplants' skin is full of nasunin which is kind of anthocyanin which is a kind of antioxidants that prevents cell damage and builds DNA. It is also rich in Vitamin-A, Vitamin-C, Vitamin-E and vitamin-B complex, potatoes are great sources of carbohydrates, calcium, potassium, fiber, folate and works to block any kind of problem of brain function. Cauliflower is one of the most nutrients foods that are rich in folate. A pregnant woman needs this food daily 600mg contains vitamin-B which prevents tube defects for the baby. If they are mixed in the meals, it will be better for your baby's growth. Cabbage–during pregnancy, you need to avoid foods that are not benefitting you and your baby. So you should go for vegetables like cabbage to make sure needed nutrients.  There is one of the risks of the baby and it is neural tube defects. Cabbage is rich in folate which protects the risk of developing this kind of disease.  One serving of cooked cabbage in a week can also prevent food borne illness.
Lentils:  One cup of cooked lentils meets half of daily folate requirement according to American Dietic Association. You are obviously taking foods with its nutrient value. Lentils have lots of nutrients value like folic acid which prevents birth defects like anencephaly and spina bifida. 179 milligrams folate is possible to gain from only half of the cup and a pregnant woman needs 600mg folate per day from different fruits.
Garlic: At present, one of the biggest problems in relation to premature birth is seen and it is increasing day by day. If the baby does not absorb needed nutrients before delivery, she faces different kinds of illness after birth. Premature birth causes due to infection and inflammatory conditions in the genital tract. So garlic and onion related foods have antimicrobial properties that play effective role in reducing preterm birth. If it is taken with daily meals, the risk of preterm birth will be reduced significantly.
After overcoming a crucial and large time of pregnancy, no parents want birth defects after delivery. The birth defects of a baby cause due to mainly infection. Awareness in taking foods that may prevent birth defects in babies and parents expect that their baby will be healthy. But if there is no planning and awareness in taking important foods, there is possibility of birth defects after delivery and baby and mother both are at health risk.